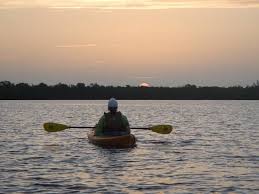 It was 6 a.m.  I settled into a fishing kayak and paddled into the Matlacha (mat – la – SHAY) Pass Aquatic Preserve that includes thousands of acres of inter-coastal waterway between Pine Island and the Gulf of Mexico in southwest Florida.  During the course of the day, my guide — who also happens to be my brother Mike– an accomplished fisherman with over 15 years of fishing experience in these waters, led me through the clear expanse of the preserve.  We caught a slew of small ocean trout on the grassy flats and some snook in and among the mangrove shoals that pop up from the shallower areas.   The fishing and kayaking and spending time with my brother was fun but I was also there to inspect the area leading into the more open waters where I knew that the Mullet boats in this area frequented in search of their catch.
It was Mullet I had come to investigate.   I was attracted to this unique, but plentiful, fish for a variety of reasons as a candidate for getting delicious and healthy seafood into our meat partnership: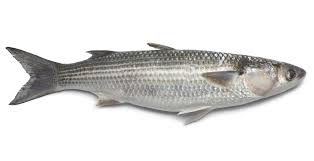 The mullet industry in southwest Florida had been upended by a 1994 ban on gill-net fishing and the creation of an industrial export market for mullet roe.
The fish has always been inexpensive due to its large numbers and ease of catch (before the net ban) .  It's still relatively inexpensive because demand is very light, given its relatively new status as a "trash fish."  This cost factor is the only way I can see of getting highly fresh fish in relatively small quantities to Indiana at a reasonable price.
I had tasted mullet decades ago when my dad (he'll eat anything) cooked it alongside several more "upscale" fish.  Everyone who tried it agreed it tasted just fine.
"The species' richness in highly unsaturated fatty acids makes it a healthy and "toothsome" fish to eat, comparable in flavor to salmon or mackerel."  This is according to a doctoral dissertation I found online called, "From Table to Trash: The Rise and Fall of Mullet Fishing in SouthWest Florida."  ( see here if interested)
Indeed, the fatty acid profile of the fish is excellent –high in omega 3's– but it also changes over the course of the season.  While in Florida, I purchased several pounds of what the fish monger at the docks told me was a lean fish.  As the season continues, he explained, the fish will get higher in oil until the fish spawn and eventually produce roe.
While technically omnivorous, the fish is primarily an herbivore, feasting on plankton, algae and sea grasses in and among the mangroves.  Mullet even have a "gizzard" for grinding plant matter.
Now that gill netting is banned, these fish are all caught by cast netting.  The fishermen hunt the fish visually (the fish are known for their leaping ability) and then throw a large circular net over them.  Cast netting looks easy but is a traditional survival skill and maybe even an art.  That handcraftedness  appeals to me.
I don't know why, but at the end of that day I got in the car and drove to the southern most point of Pine Island, directly adjacent to the waters I had paddled that day.  It was in St. James City (really more like a quiet neighborhood) that I stumbled onto Jug Creek Seafood.  There I met some mullet fishermen at the dock and spoke to Roy who runs the fish house there.  They specialize in mullet and, more recently because of disruptions in the mullet market, in farmed clams.  While they bring in a wide variety of local fish, mullet is their favorite to eat.  They smoke it for several hours and prefer the oilier fish which retains its moistness during the low heat smoking process.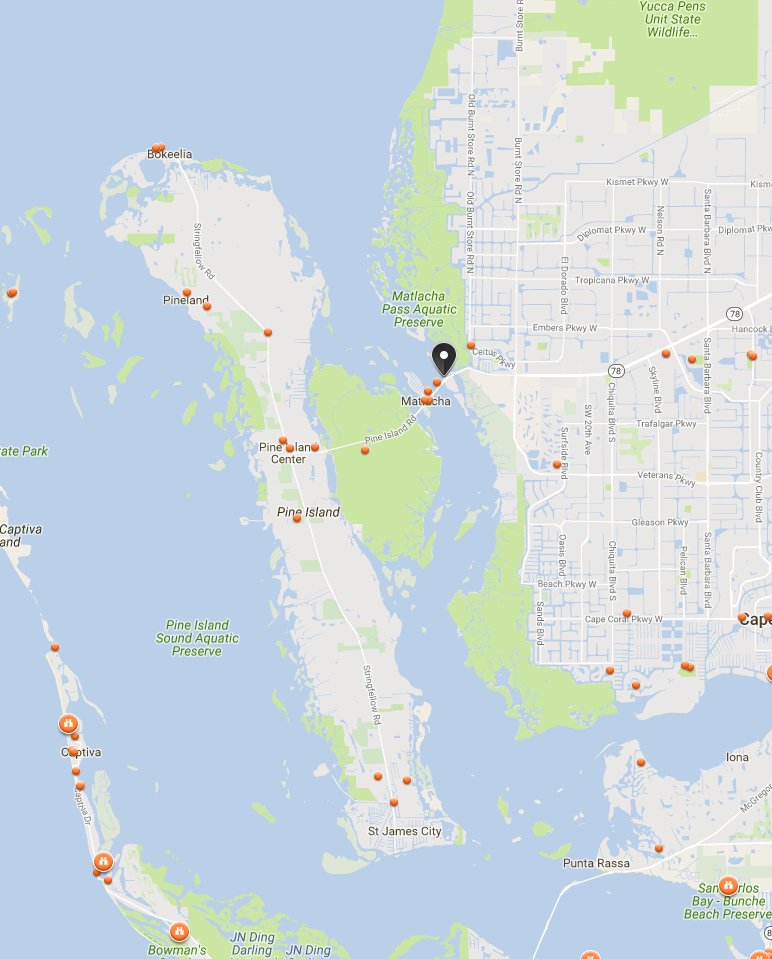 I brought home a load of fish and, with the help of some eager nephews and my brother's electric fillet knife, gutted, filleted or butterflied the fish.  I dried and iced the beautiful fillets for later and threw the butterflied whole fish into the oven to bake.  I removed the fillets from ice, patted them dry again and lightly sautéed them in a pan with some butter and lard.  I smoked other fillets over apple wood chips in an electric smoker with low heat for about 5 hours.
I expected the pan cooked fillets to be "okay" but I was shocked when they turned out to be excellent — moist, flaky, white meat with a non-fishy sweetness reminiscent of the best yellow bellied catfish I've ever eaten.  The baked fish was fine too.  So much in fact that my other brother, Jerry, who makes it known that he doesn't eat fish, stood in front of the oven and picked the bones clean.  Undoubtedly, part of the appeal was that this "trash" fish that nobody in their circles will touch is actually quite edible!  The smoked fillets were just okay, but I think I needed an oilier fish with higher smoke content and more time.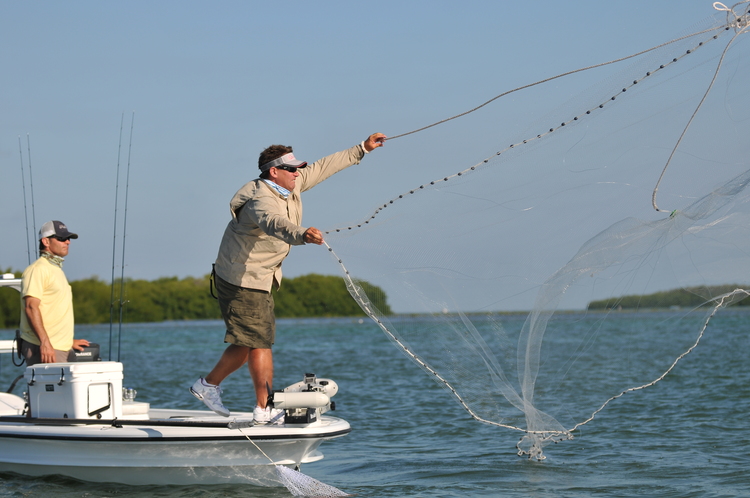 We've contacted a couple of food testing companies and received initial feedback on our proposal to test the fish for fatty acid content, nutritional characteristics and impurities (mercury, pcbs, etc.)  If things work out we can envision procuring this fish three times throughout the year — a lean fish, a high oil fish and a roe fish.
Of course, all of this is just preliminary investigation and may not even "pan" out.  Please post your comments, ideas, feedback, etc. in the space below.